You are here
Provider Directory
LAROC Directory
Matthew W. Packard, MD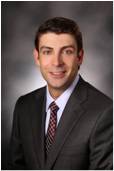 Location: Lakeshore Area Radiation Oncology Center
Eric P. Buth, MD
Location: Spectrum Health Cancer Center at Lemmen-Holton Cancer Pavilion
Radiation Oncology
Prostate Brachytherapy
Patrick L. Fabrizio, MD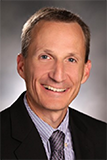 Location: Spectrum Health Cancer Center at Lemmen-Holton Cancer Pavilion
Brian D. Kastner, MD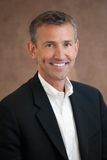 Location: Spectrum Health Cancer Center at Lemmen-Holton Cancer Pavilion
Michael L. Mahacek, MD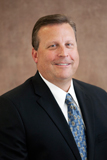 Location: Spectrum Health Cancer Center at Lemmen-Holton Cancer Pavilion
Radiation Oncology
Prostate Brachytherapy
Total Body Irradiation (TBI)
Paul O. Thieme, DO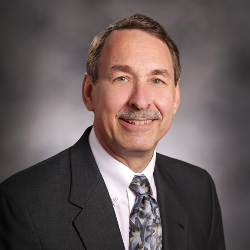 Location: Susan P. Wheatlake Regional Cancer Center at Reed City Hospital
Meet your Physician
Matthew Packard, MD, is a radiation oncologist. He specializes in radiation therapy, which treats cancer within the body by using carefully aimed beams of radiation. Dr. Packard prescribes how much radiation is received, plans how treatment will be given, follows patients closely during their course of treatment, and recommends care that may be needed to help with side effects. Dr. Packard works closely with other providers on the team.
Areas of Focus
Dr. Packard treats all types of cancer patients who have been identified as candidates for radiation therapy. The most frequently diagnosed and treated cancers are solid tumors in breast, prostate, lung, head and neck, gynecological, skin, colon, lymphomas and multiple myeloma.
Education and Credentials
Dr. Packard earned his medical degree at the University of Toledo and completed his residency at Allegheny General Hospital in Pittsburgh, Pennsylvania, where he was the Chief Resident. He received his undergraduate degree from Dickinson College and also attended a Post-Baccalaureate Medical Sciences Program at the University of Pittsburgh.
Cancer Clinical Trials
Clinical trials are research studies. Cancer patients who take part in a clinical trial through GRCOP are among the first to receive new research treatments before they are widely available. Patients under the care of Dr. Packard may be eligible for national clinical trials. An on-site research nurse assists patients with the process—from screening to providing information to helping eligible patients decide if they want to be in a study.
Radiation Oncology Specialists
Dr. Packard provides care for cancer patients at several Spectrum Health locations and spends the majority of his time in Holland - LAROC.
Get to Know Dr. Packard
Outside of the office, Dr. Packard and his wife enjoy gardening and running. They spend much of their free time outdoors, and frequently camp, fish and hike.